"The harp is the only instrument you cradle in your arms."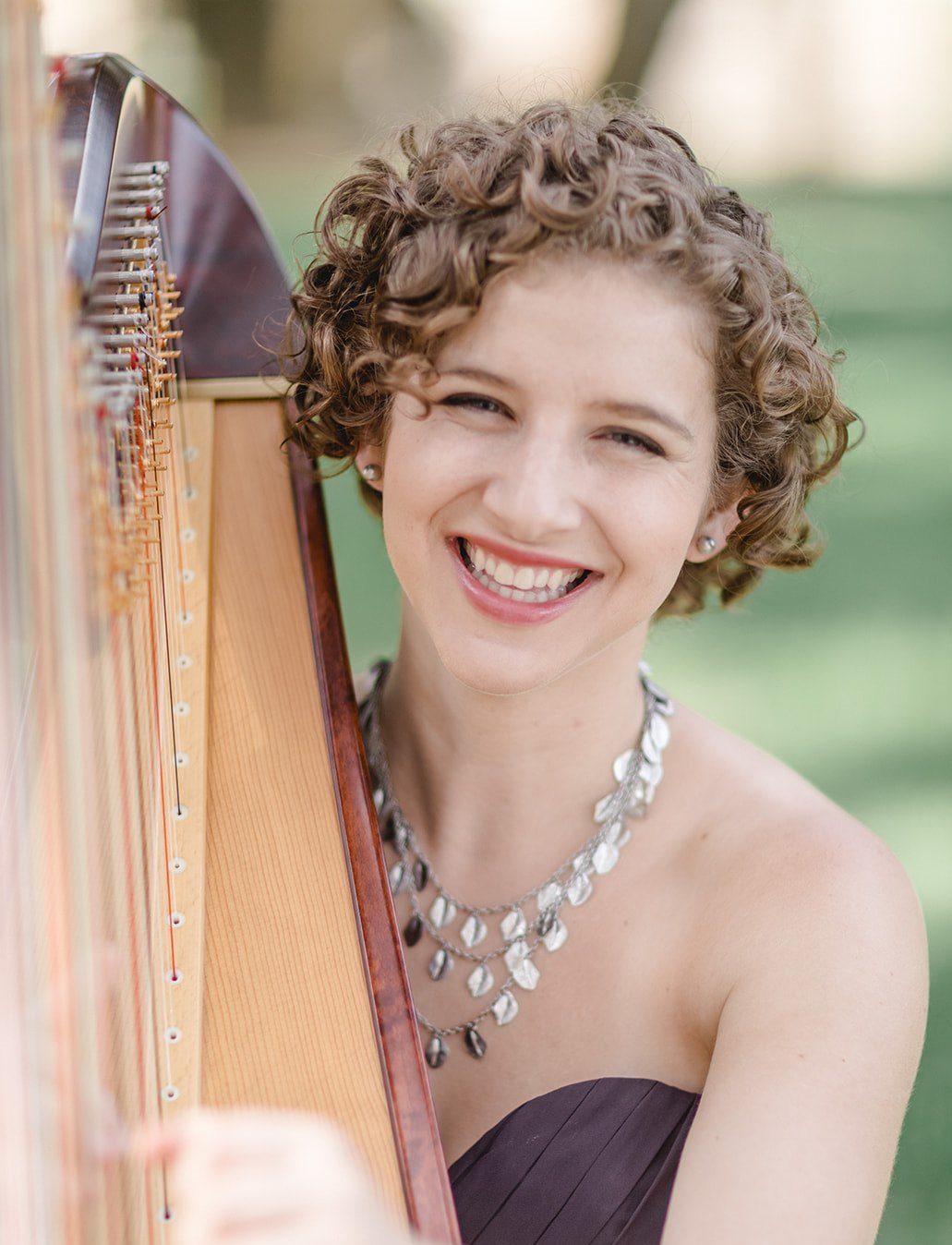 Harpist Hope Cowan teaches and plays throughout Houston. She received a Bachelor of Music degree from the University of Houston, and a Master of Music degree from Rice University, both under the instruction of Paula Page. Since graduating, Ms. Cowan has established herself as a sought after performer and teacher in the greater Houston area. As an orchestral harpist, she performs with the El Paso Symphony, Symphony of Southeast Texas, and the Mississippi Symphony. ​She is also currently a Young Artist with Da Camera of Houston. An avid chamber musician, Ms. Cowan is a founding member of both the Deciduous Trio and the Lynx Trio. Chamber music performances include appearances at the National Flute Association Convention and the American Harp Society Summer Institute. She has appeared as a guest artist on faculty recitals at Sul Ross State University, University of Texas El Paso, and San Angelo State University. In addition to her performing career, Ms. Cowan teaches private harp lessons to students of all ages at her studio in Katy, Texas. She is a faculty instructor for the Houston Summer Harp Festival and a Teaching Artist for Young Audiences of Houston. When she is not busy teaching and playing, Ms. Cowan enjoys hiking, running, and trying new foods. www.hopecowanharp.com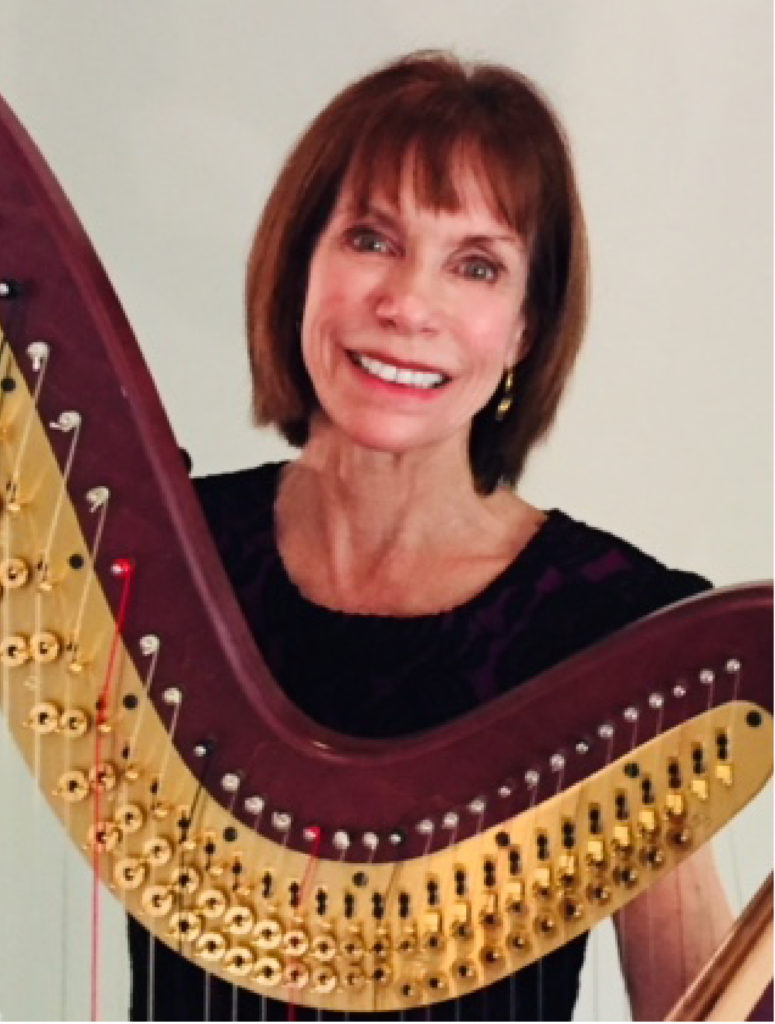 Kate Gabriele has played the harp since 2006. She is a lifetime member of both the National American Harp Society and the American Harp Society in Dallas. Kate served on the Board of Directors for the Dallas chapter from 2013-2016, where her responsibilities included organizing
student events and coordinating hospitality. Therapeutic music is one of Kate's many interests. In December 2016, she completed the Public Music for Medical Environments training, earning
the title of Healthcare Lobby Musician. Kate has been a member of the AHS Greater Houston Chapter since moving to Houston. She is honored to serve on the board and looks forward to working with members to offer programs and events to further educate and inspire local harpists and students.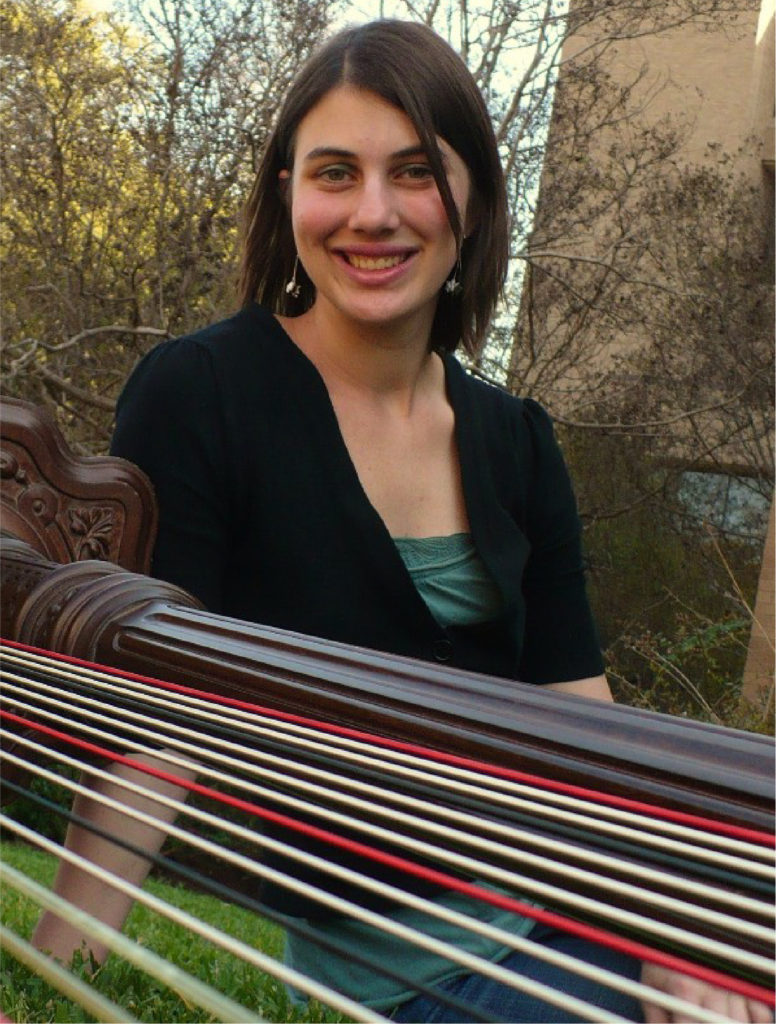 An avid performer, researcher, and teacher, Dr. Alaina Graiser (adjunct instructor of harp at Sam Houston State University), has shared her passion for pedagogy with harpists around the world, including recent engagements as adjunct instructor of harp pedagogy at the University of Cincinnati College-Conservatory of Music and guest lecturer at the World Harp Congress in Sydney, Australia; the American Harp Society Summer Institute in Logan, Utah; the Lexington Talent Education Association Midwinter Harp Workshop; and harp pedagogy courses around the midwest US and Toronto, Canada. Prior to her appointment at SHSU, Dr. Graiser served as President of the Cincinnati Chapter of the American Harp Society and directed an annual summer harp camp for local harpists for four years. Dr. Graiser has performed across the United States and Canada, including performances at Carnegie Hall, the Percussive Arts Society International Convention, and regional tours with the REFLECT harp+percussion duo. Dr. Graiser received her DMA in harp performance from the University of Cincinnati College-Conservatory of Music with Gillian Benet Sella, following her MM from the University of Toronto with Judy Loman and the BM from the University of Texas at Austin with Delaine Leonard. Dr. Graiser lives in Huntsville with her husband Brian, her son William, and their three rabbits. Her website is www.alainagraiser.com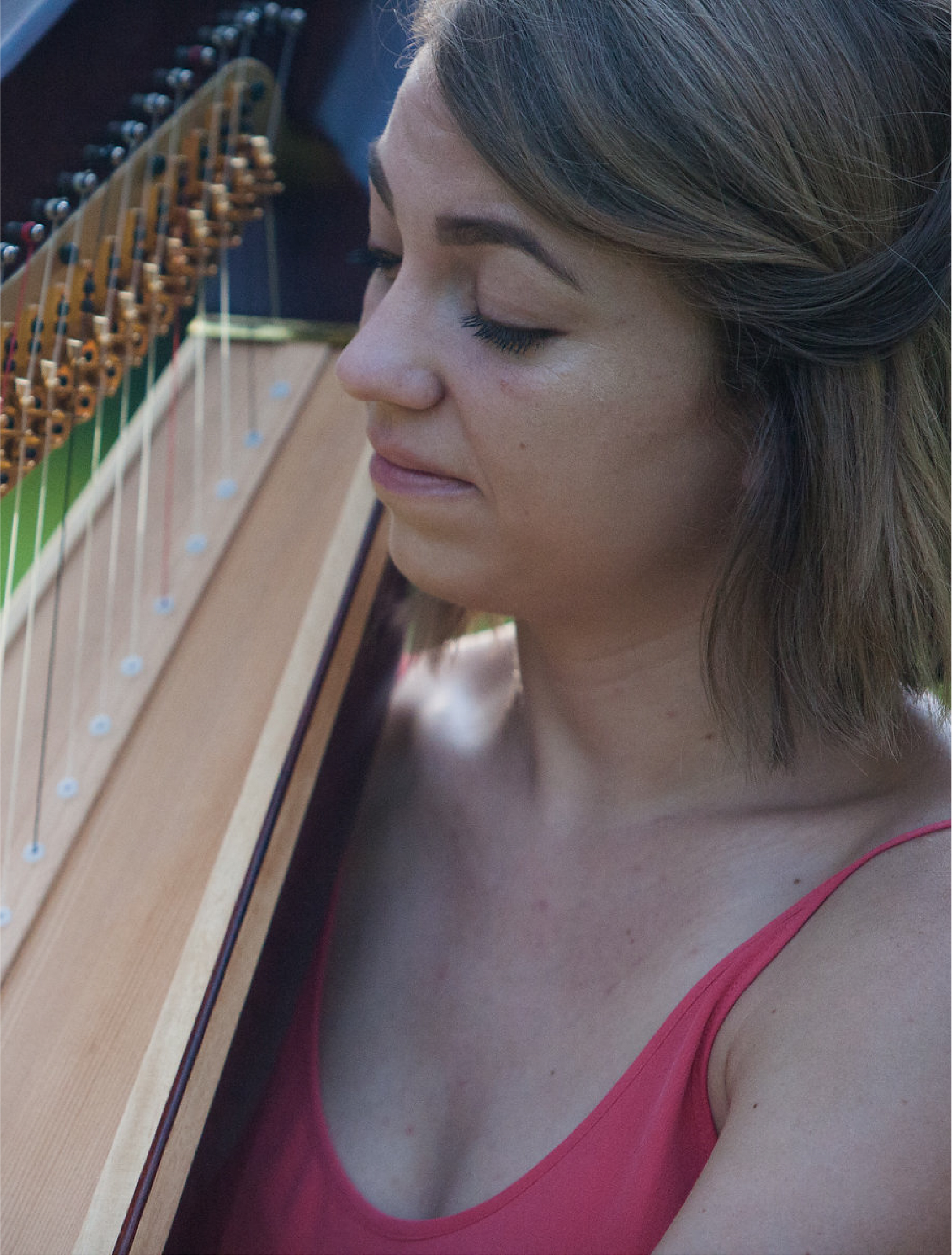 Stephanie is an active performer, educator, and writer. An experienced orchestral musician, she has been Principal Harpist with the Baton Rouge Symphony Orchestra since August 2015 and is a regular guest of the Houston Symphony and Louisiana Philharmonic Orchestra in New Orleans. Prior to her move to Houston, she lived in Washington DC, where she was principal harpist of the Annapolis Symphony. As a teacher, Stephanie is co-founder and co-director of the Houston Youth Harp Ensemble and is on faculty with Blue Lake Fine Arts Camp, a summer program in Twin Lake, Michigan. She also held a fellowship with Da Camera of Houston from 2016-2018, which allowed her to teach in public, private, and charter schools all across Houston. Stephanie received her Master of Music from Manhattan School of Music, where she was a student of the late Deborah Hoffman, Principal Harpist of the Metropolitan Opera Orchestra for 28 years. She earned her Bachelor of Music from the University of Illinois Urbana-Champaign where she studied with the esteemed Dr. Ann Yeung. In her spare time, she writes for the Harp Column and is an avid reader.
Get involved with the AHS Greater Houston Chapter