"The harp is the only instrument you cradle in your arms."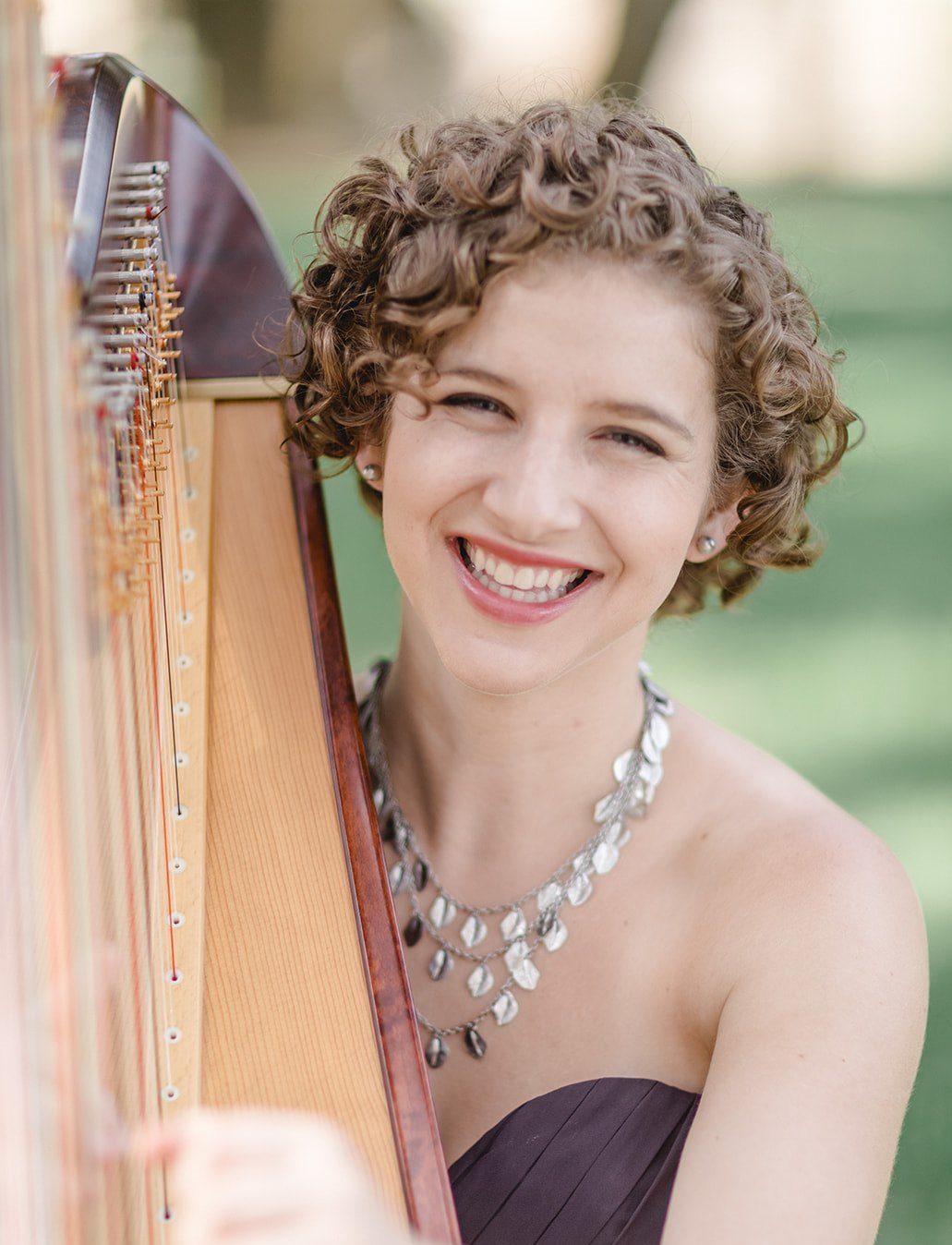 Harpist Hope Cowan teaches and plays throughout Houston. She received a Bachelor of Music degree from the University of Houston, and a Master of Music degree from Rice University, both under the instruction of Paula Page. Since graduating, Ms. Cowan has established herself as a sought after performer and teacher in the greater Houston area. As an orchestral harpist, she performs with the El Paso Symphony, Symphony of Southeast Texas, and the Mississippi Symphony. ​She is also currently a Young Artist with Da Camera of Houston. An avid chamber musician, Ms. Cowan is a founding member of both the Deciduous Trio and the Lynx Trio. Chamber music performances include appearances at the National Flute Association Convention and the American Harp Society Summer Institute. She has appeared as a guest artist on faculty recitals at Sul Ross State University, University of Texas El Paso, and San Angelo State University. In addition to her performing career, Ms. Cowan teaches private harp lessons to students of all ages at her studio in Katy, Texas. She is a faculty instructor for the Houston Summer Harp Festival and a Teaching Artist for Young Audiences of Houston. When she is not busy teaching and playing, Ms. Cowan enjoys hiking, running, and trying new foods. www.hopecowanharp.com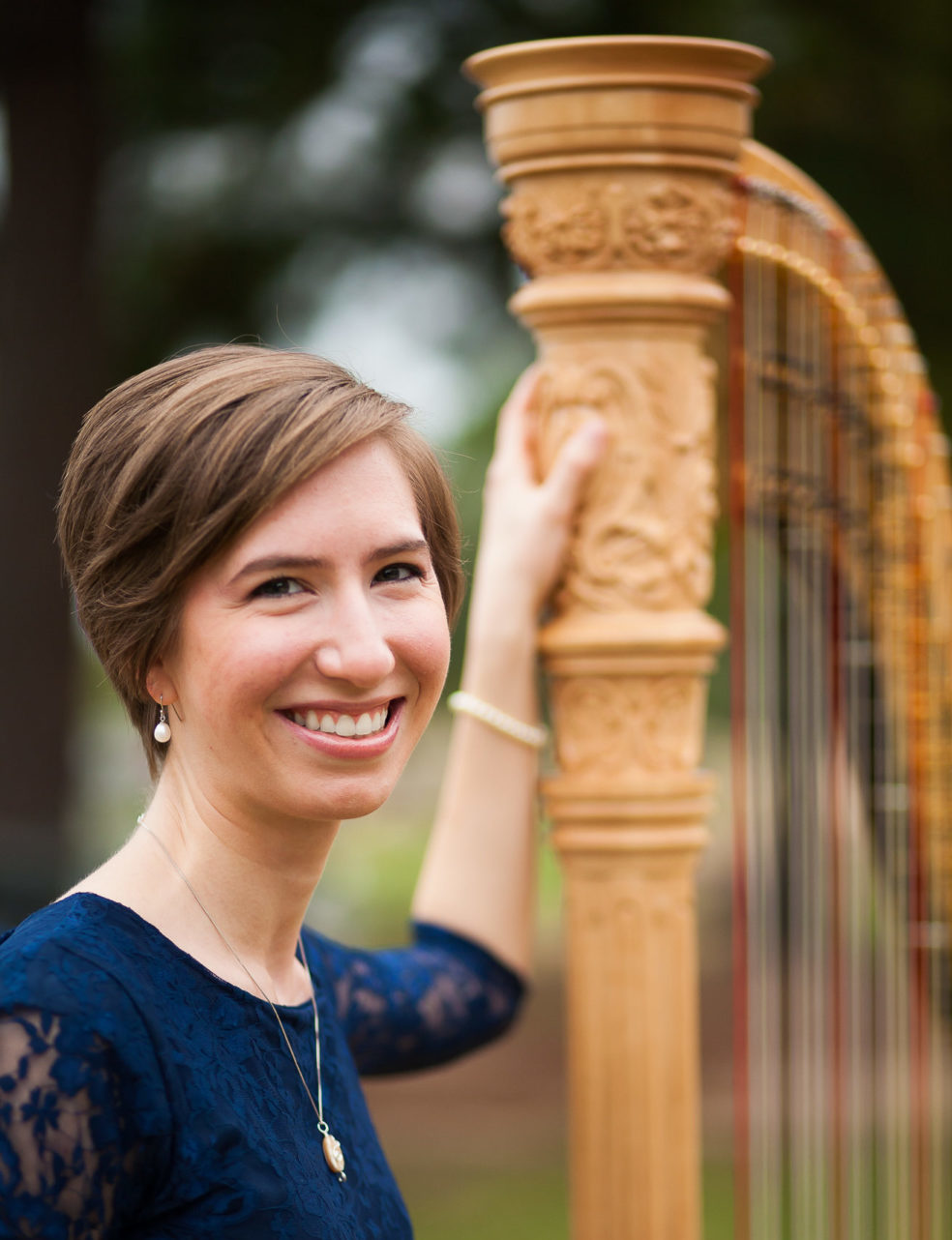 Susanna Campbell is a music educator and performer based in Houston, Texas. Most recently she served as principal harpist with the Central Texas Philharmonic for five seasons and previously performed with the Symphony of Southeast Texas, Mobile Symphony, Density512 in Austin, Galveston Symphony, Symphony North of Houston, Houston Civic Symphony and Fort Bend Symphony Orchestra. A lover of chamber music, Ms. Campbell is a founding member of Shoso Duo, a shakuhachi and harp ensemble merging western and eastern cultures and music, and AURORA, a harp, flute, and cello ensemble creating unique concert experiences through exciting programming and innovative spaces.
In addition to performing, Ms. Campbell maintains a private harp and piano studio and takes great delight in training and mentoring young musicians. She is on faculty at Lone Star College and the Houston Summer Harp Festival, serves as the Vice President of the Greater Houston Chapter of the American Harp Society, and is the music ministry director at King's Cross Church in Cypress. Ms. Campbell was a finalist in the Anne Adams Awards, first place winner of the Mildred Milligan competition college division, and a winner of the Concerto/Aria Competition at Stephen F. Austin State University where she graduated with a master's degree in harp performance under the instruction of Ms. Emily Mitchell.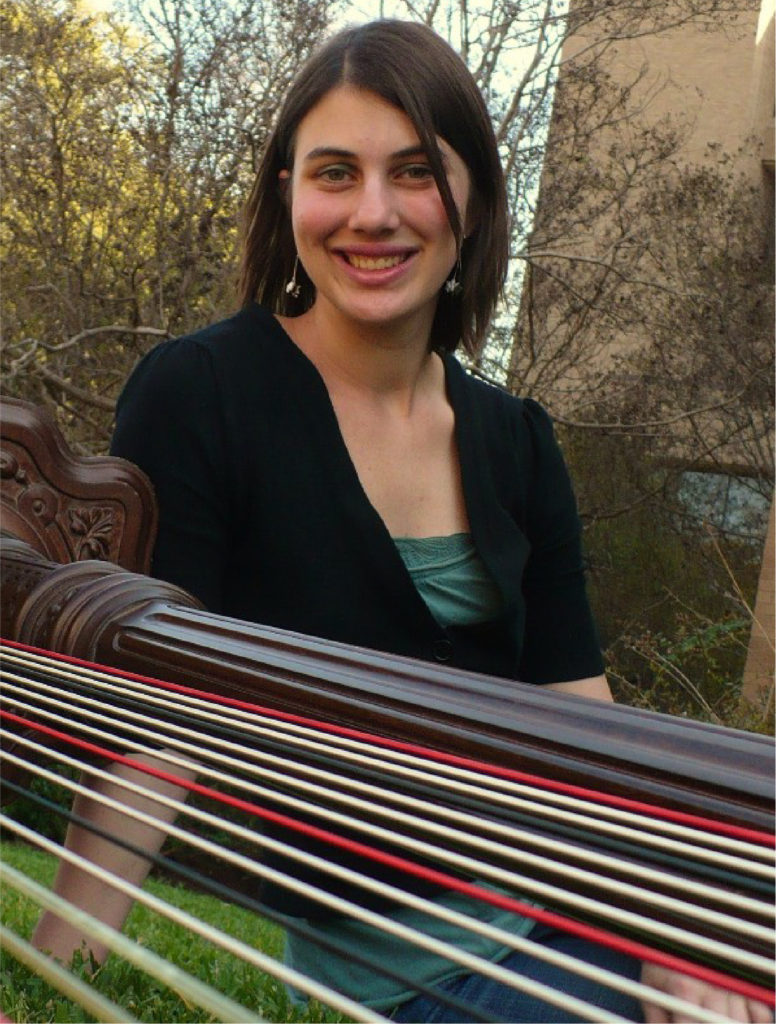 An avid performer, researcher, and teacher, Dr. Alaina Graiser (adjunct instructor of harp at Sam Houston State University), has shared her passion for pedagogy with harpists around the world, including recent engagements as adjunct instructor of harp pedagogy at the University of Cincinnati College-Conservatory of Music and guest lecturer at the World Harp Congress in Sydney, Australia; the American Harp Society Summer Institute in Logan, Utah; the Lexington Talent Education Association Midwinter Harp Workshop; and harp pedagogy courses around the midwest US and Toronto, Canada. Prior to her appointment at SHSU, Dr. Graiser served as President of the Cincinnati Chapter of the American Harp Society and directed an annual summer harp camp for local harpists for four years. Dr. Graiser has performed across the United States and Canada, including performances at Carnegie Hall, the Percussive Arts Society International Convention, and regional tours with the REFLECT harp+percussion duo. Dr. Graiser received her DMA in harp performance from the University of Cincinnati College-Conservatory of Music with Gillian Benet Sella, following her MM from the University of Toronto with Judy Loman and the BM from the University of Texas at Austin with Delaine Leonard. Dr. Graiser lives in Huntsville with her husband Brian, her son William, and their three rabbits. Her website is www.alainagraiser.com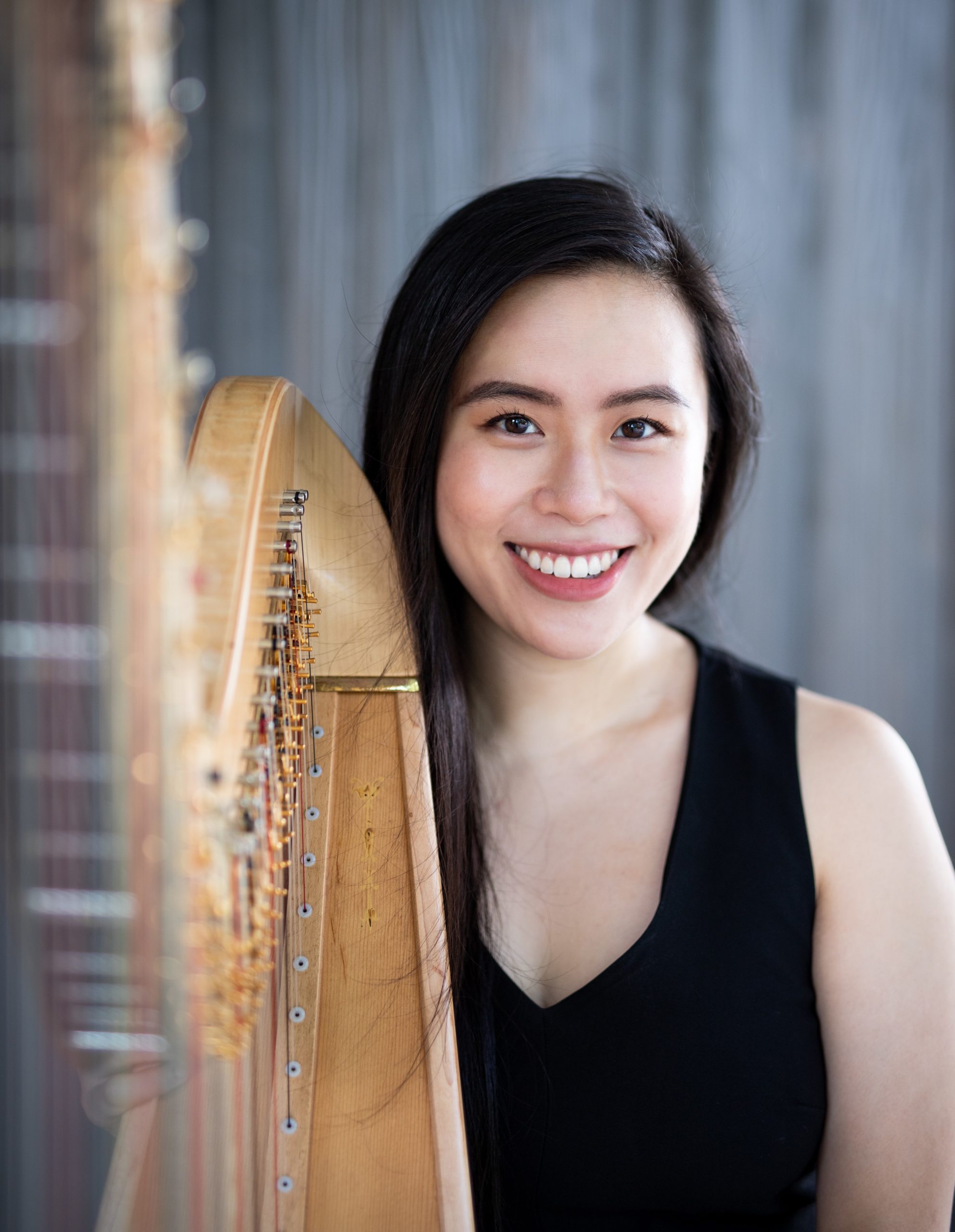 Harpist Kelsey Sham is currently pursuing her graduate studies at Rice University under the tutelage of Paula Page, former Houston Symphony harpist, and completed her undergraduate degree at the Oberlin Conservatory of Music with world-famous recording artist and pedagogue Yolanda Kondonassis, where she also earned a minor in Music History. A dedicated orchestral musician, Ms. Sham has performed with both classical and contemporary ensembles, and has worked to promote new music and art installations. As a passionate advocate for arts education, she maintains a private studio, serves as the Secretary of the Greater Houston Chapter of the American Harp Society, and has worked with Young Audiences of Houston to increase accessibility of the Fine Arts to underserved schools. In 2019, she was named a Fulbright semi-finalist for her proposal on multidisciplinary performance to merge modern Taiwanese culture and classical harp, and also was awarded the Sviatoslav Richter Fund for Music Outreach, with which she introduced folk music to over 100 children in the Greater Houston area. Ms. Sham currently serves as a Young Artist for Da Camera of Houston and conducts virtual workshops on the music of people of color, folk music, and identity through cultural music. In her spare time, she works with Traktivist, an online platform that supports the voices of Asian-American musicians, and enjoys visiting museums, cooking, and traveling. kelseysham.com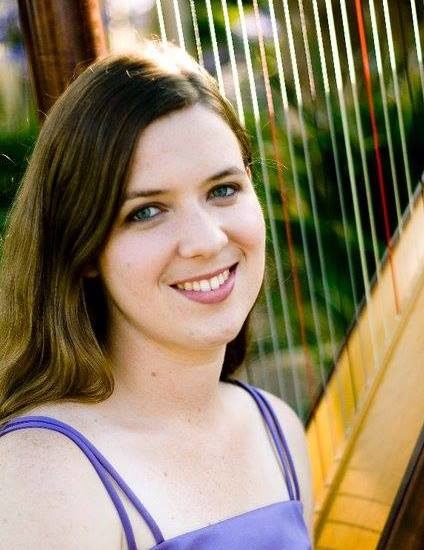 Elizabeth Webb is a harpist, composer, author, and instructor who has been performing and teaching harp for over 26 years. With degrees in music performance and teaching, she tailors lessons to any student's needs and abilities, regardless of age or level. Elizabeth has developed her own beginning harp curriculum and is producing a hybrid program for learning the harp through a combination of prerecorded videos and one-on-one video chat sessions. Elizabeth puts on harp workshops with harpists like Deborah Henson-Conant and is active in the harp community, including running the Facebook group HarpStrategies, serving on local harp chapter boards, creating websites for harp groups, organizing fundraisers for harp scholarships, directing harp ensembles, writing articles for harp magazines, and proofreading Harp Column Magazine. Wishing to make the harp journey easier for others, in 2019 Elizabeth launched Harpli.com, an online community containing lessons for every harpist, including templates and video demonstrations to help harpists market themselves, teach harp, create sheet music, and better their craft. In 2020 Elizabeth and her husband decided to leave their life in Houston and hit the road. They sold most of their possessions, rented out Elizabeth's harps, bought a 5th wheel, truck, and carbon fiber lever harp, and are now traveling the country. Elizabeth gives harp playing workshops, Harpli business workshops, and house concerts along their travel route. You can see Elizabeth's travel plans and request a workshop or concert in your area at www.highwayharpist.com or request lessons at www.houstonharpmusic.com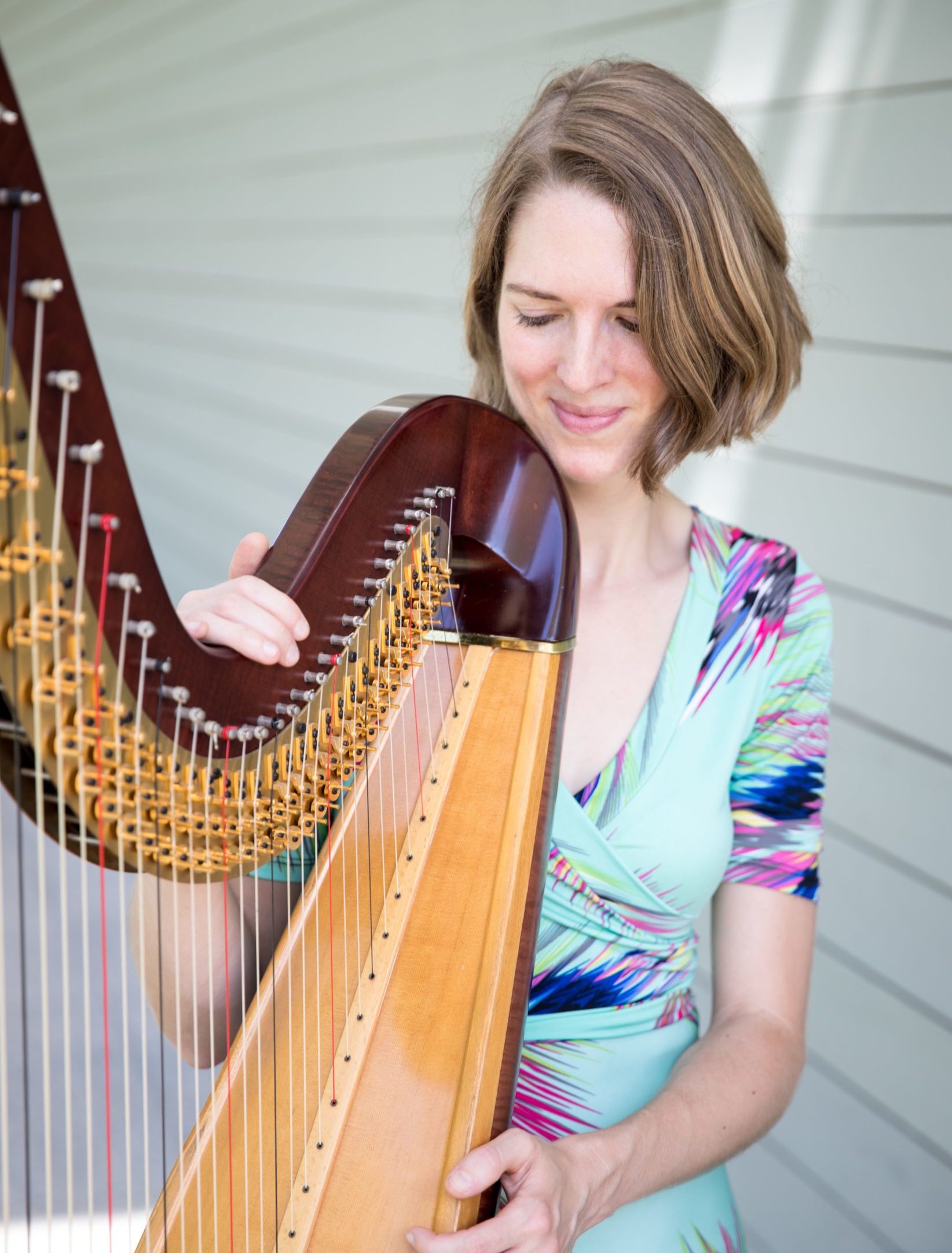 Naomi is a freelance artist and educator based in the Woodland Heights neighborhood of Houston. She has been the Principal Harpist of both the California and Corpus Christi Symphony Orchestras since 2013, and has performed as a guest musician with ensembles including the Houston Symphony and Ballet, as well as the San Francisco Symphony and Ballet. As an educator, Naomi maintains a private studio and is a co-director of the Houston Youth Harp Ensemble. Naomi received her Master of Music and Artist Diploma Degrees with Paula Page at Rice University's Shepherd School of Music. She also trained under Douglas Rioth and Ann Hobson Pilot at the San Francisco and New England Conservatories. In addition to her conservatory studies, she credits much of her musical and personal development to her time spent at the Interlochen Arts Academy. While maintaining an active musical schedule, Naomi is an enthusiast of the culinary arts and holds a degree in Pâtisserie and Baking from the California Culinary Academy. She grew up in the Shenandoah Valley, and spends her spare time hiking, reading, and catering to her cat's every whim. www.naomihoffmeyer.com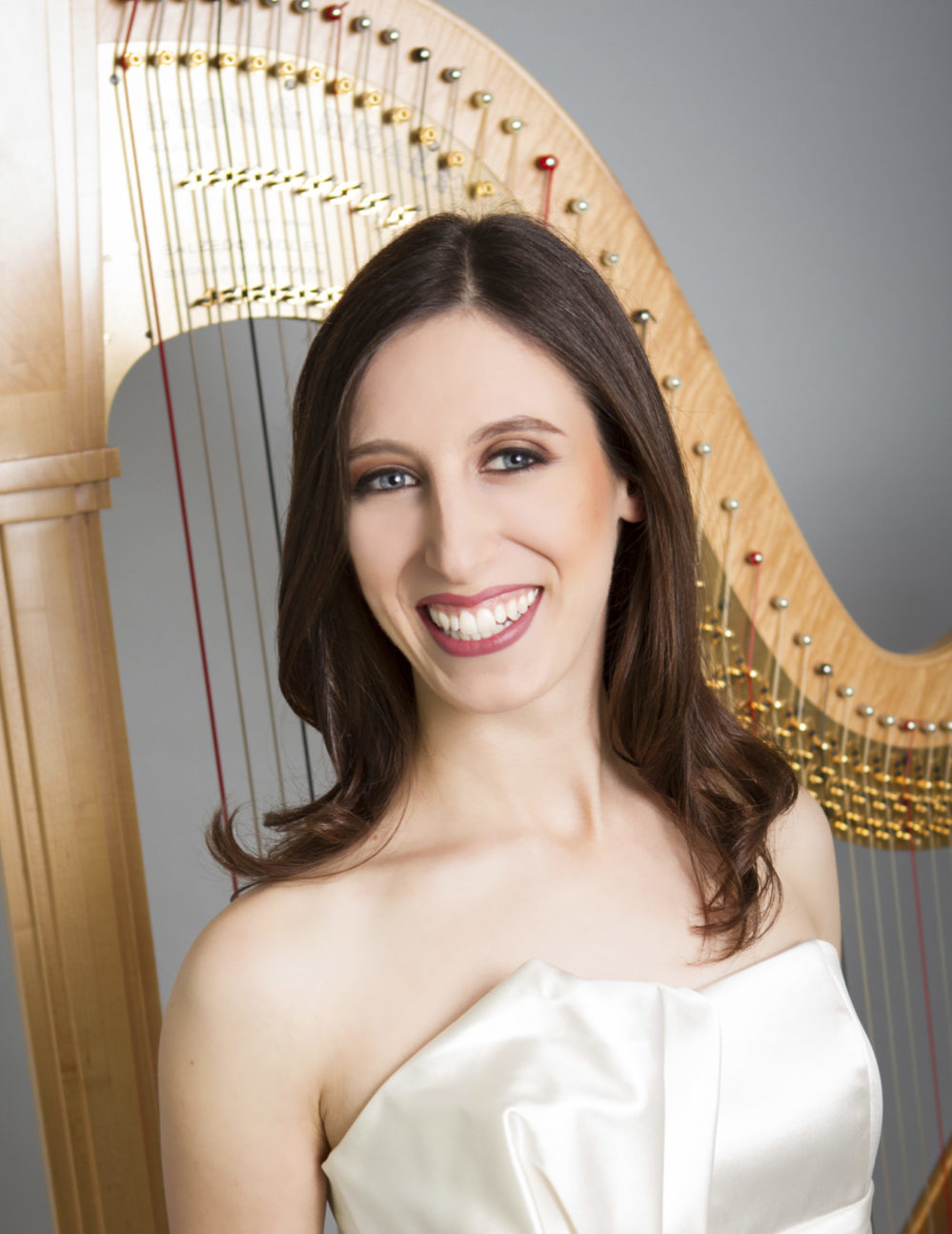 Houston based harpist Emily Klein is the Principal Harpist with Opera in the Heights and regularly performs with the Houston and San Antonio Symphony Orchestras. In March 2018 Ms. Klein joined the Houston Symphony for their European Tour. From 2012-2015 Emily was a member of the Young Artist Program at Da Camera of Houston and performed at the Wortham Theater Center, Museum of Fine Arts Houston, Rothko Chapel, and for HISD middle and high school students. Ms. Klein has performed with esteemed artists such as Josh Groban, Renée Fleming, Ana María Martínez, Weird Al Yankovic, and The Suffers band in collaboration with the Houston Symphony.
Ms. Klein received her high school diploma from Interlochen Arts Academy and obtained her Bachelor and Master of Music degrees from the Shepherd School of Music at Rice University where she was a student of Paula Page, former Houston Symphony Principal Harpist. Ms. Klein teaches the harp at the High School for the Performing and Visual Arts and at the AFA Summer Music Festival.
For more information about the artist www.emilykleinharp.com.
Get involved with the AHS Greater Houston Chapter